Rescuing a Pump Station: A Feat of Foundation Restoration for a Military Facility
Seismic-Resilient Structural Repair and Reinforcement in Southern Puerto Rico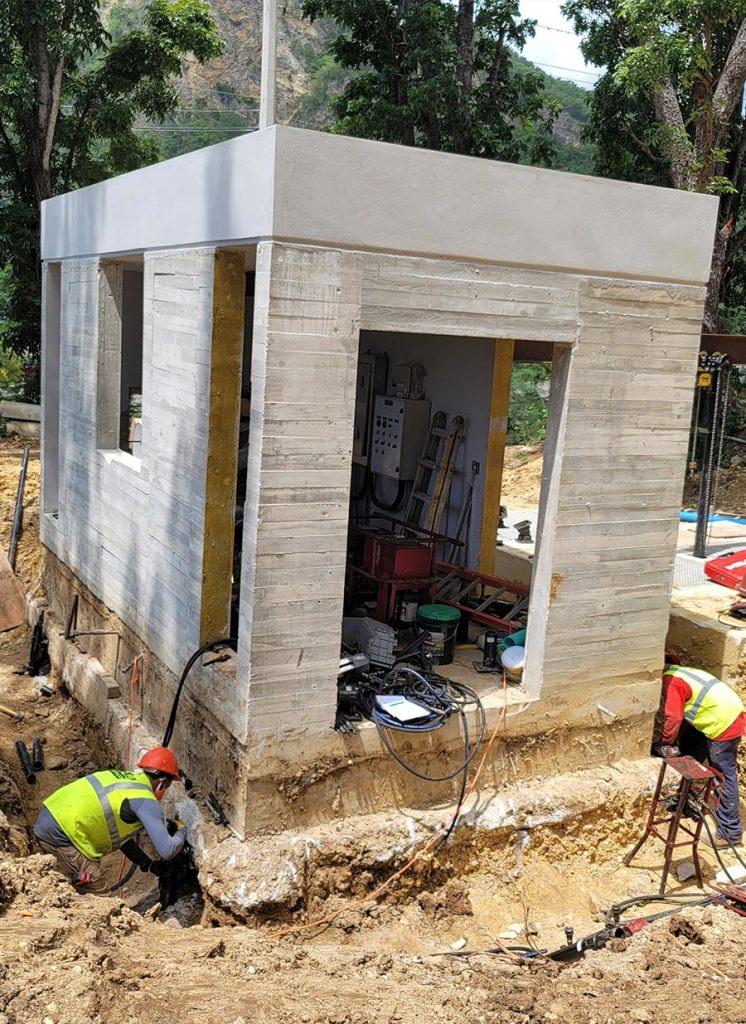 Technical Considerations:
Administrative Considerations:
In construction, unforeseen circumstances can often derail even the most meticulous plans. One such challenge unfolded when a newly built pump station for a military facility faced substantial foundation problems due to unexpected flooding. The saturated soil led to considerable tilting of the structure, prompting the general contractor to consider demolishing and rebuilding the station – a costly and time-consuming process.
This was when Nexo Técnico was called upon to bring our unique expertise to the fore. Using innovative technology and specialized techniques, we proposed a different route: the installation of underpinning piles. These piles would not only stabilize the structure but also lift and level the pump station, providing a permanent foundation improvement.
Undertaking a project that many deemed impossible, we demonstrated our capability to solve complex challenges using unconventional solutions. This project perfectly exemplifies our specialization in stabilization and lifting work, an area in which we take immense pride. Our unique approach sets us apart from many contractors and engineers on the island of Puerto Rico.
The successful execution of this project saved the architecturally beautiful pump station from demolition. The exposed concrete structure was preserved in its entirety, to the relief and satisfaction of the general contractor and the military facility. The accompanying photos showcase the intricacies of our work and the dramatic transformation we achieved.
Our Engineering and Professional processes solve your structural problems the right way. Find out more!